Nutbourne has reprised its pay-as-you-go service, targeting start-ups and SMEs that are looking for affordable, flexible IT support in London. This service from Nutbourne Ltd allows users to receive IT support on an ad-hoc basis without the need for a monthly contract. 
"Our pay-as-you-go service offers the same great level of IT support in Londonthat our contract clients receive, but on a project basis," says Nutbourne ltd Managing Director Marcus Evans. "It's ideally suited for companies that are just starting out, or those with around five or six staff where budgets are limited but supportis required from time to time."
The service provides IT supportLondonacross the board with basics like email setup, web hosting and cybersecurity solutions. Pay-as-you-go users will also be able to take advantage of the consultation services such as auditing, legal compliance and road mapping & benchmarking.
"It gives users peace of mind," Marcus adds. "The cost is transparent, which gives them clarity over their budget. That's vital for companies of that size and maturity. It also gives them the flexibility to build their infrastructure as and when they're able to. That again is vital, because there are so many aspects of a business to build at that level and each is equally important."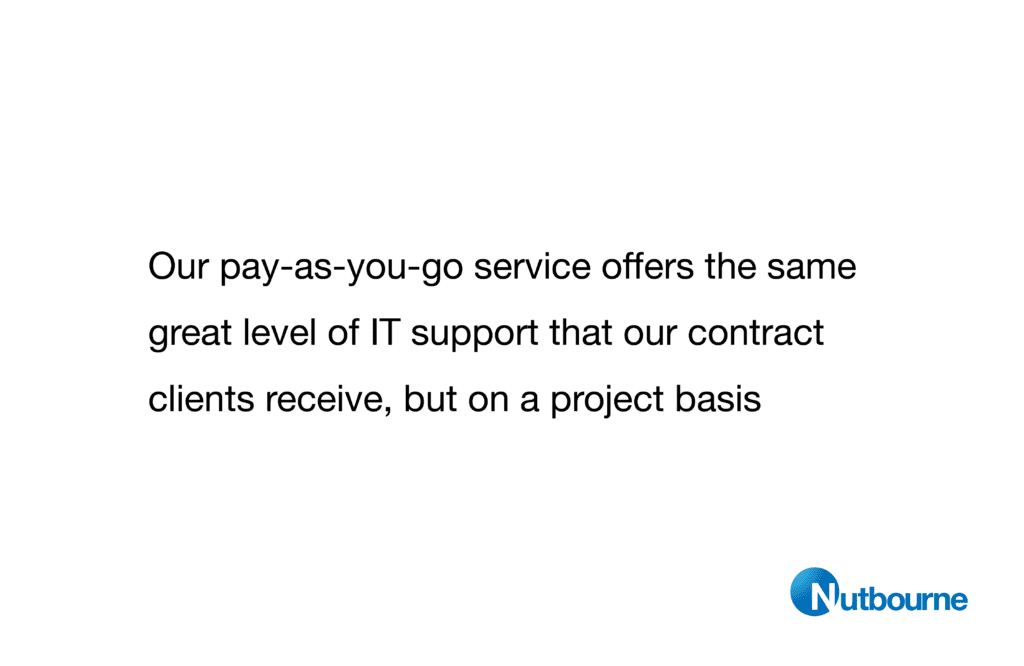 Necessary Support
Marcus added that the decision to reprise the service was based partly on Nutbourne's Ltd growth, (and ability to deliver it) and partly because he believes there will be a lot of companies that require flexible support after a tough 2020.
"So when we started as a company, we used to offer pay as you go. One of the reasons we retired the process in the first place was because we were a small business. We had 10 staff and weren't able to deliver the quality we'd hoped to. Neither could we track the time we spent doing the job particularly well."
"Having progressed and moved on, we now have the ability to deliver the quality. We can monitor far better now too. We've now got the ability to track the tickets we complete for people; we know exactly how much time we're spending because of time entry. And actually, a pay as you go service is probably more pertinent now than it's ever been, because we're seeing more start-ups coming to market."
Marcus says that the PAYG offering is also well suited to those in their first three years of business. Those companies tend to be working on shoestring budgets. Additionally, faced with the recession and a no-deal Brexit, he believes they'll be up against even harder challenges. But having launched Nutbourne Ltd in the aftermath of the 2008 recession, Marcus believes that he and the Nutbourne Ltd team are well placed to help small companies weather the storm.
"Around six months to a year into business you're steadily building. You're likely looking to take on your first employee. You won't have any kind of systems or support in place, and if your computers go wrong, or you're all just saving documents in Hotmail, you will need some help."
"And that's really where we think we can add value. So, one of the reasons we brought pay as you go back in, is for organisations like that. We've also brought pay as you go back for organisations that have a very limited budget, or don't have that many IT issues."
"It may be that they have an in-house IT person who needs to go on holiday, or they may just need some additional help. So, that exists there for that purpose. And there's a whole slew of reasons to do pay as you go."
One of those reasons is cash saving. Like most contract supported businesses, IT is often viewed as both expensive and time consuming – but also necessary. That however, is where Nutbournebelieves they can help organisations, and in a rather simple way.
"We're scaling IT support Londonto a level that is relevant to the specific company," Marcus adds. "We're saying we can potentially save you money on your Office 365 licenses by going through CSP, which is where you go directly to us instead of Microsoft and is a small saving.
"We can help you with advice in terms of how to set up your systems, how to coordinate, how to organise it. And yes, we can be there if you need ongoing support, but it's a very small support contract. So organisations aren't really spending that much."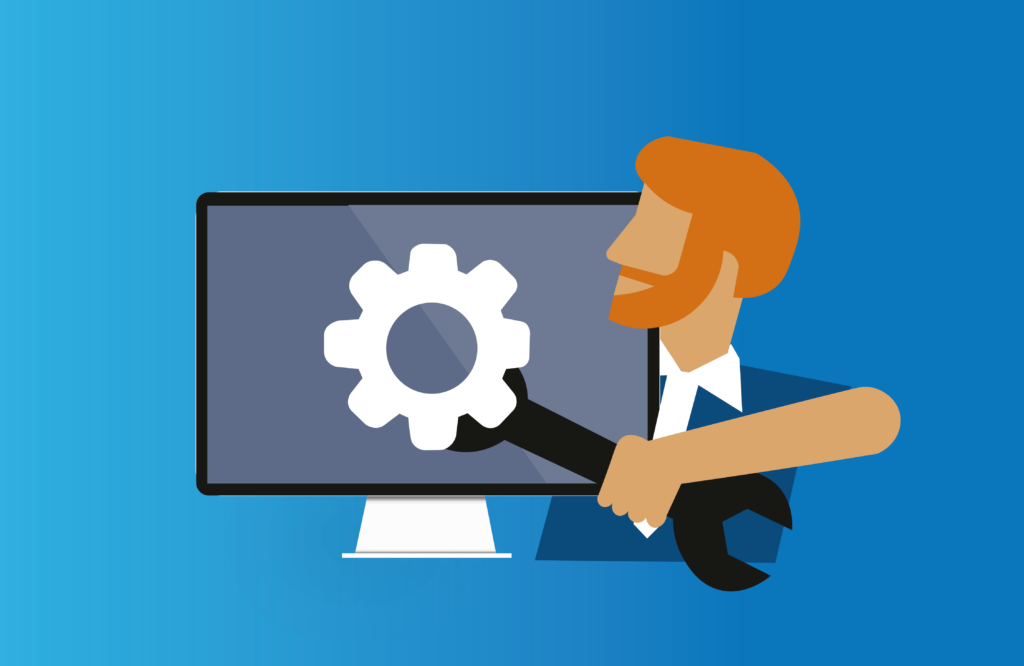 Nutbourne Ltd explains Market Recovery
Long-term, Marcus sees a strong demand for this kind of product. Technology and software as a service are booming markets that afford a flexible approach to their users.
And when the global markets recover, he expects to see a burst of small companies and startups that will form the backbone of the economy in years to come.

"It takes a few years for them to find their footing and to get to a reasonable setup and size," he says. "We really want to help those people because that's where the future of the economy is going to go, when it starts to recover.
"It's always in the start-ups, and it's often in the private sector SMEs that we see a lot of job creation, and we build up. We just want to help with that because I think we're going through a tough time at the moment – so I think there's a lot of benefit there. I think we can help to support that growth."
If you would like further information on Nutbourne's pay-as-you-go service providing IT support in London, please contact us today on 0203 137 7273. 4 (0) 203 137 7273