Slide 1
Managed IT Solutions
Managed Security
Managed Cloud
An integrated partner who goes above and beyond typical IT support and services.
Leading IT service provider.

What we do:
Managed Support
Our services range from fully outsourced IT support to infrastructure and network maintenance.
Managed Security
Everything you need to keep your company, data, and digital assets safe and secure, and reduce your risk and exposure to threats.
Managed Cloud
Move your business into the future with advanced cloud-based solutions, platforms, and industry expertise.
IT Consultancy
Scale your company, optimise your systems and processes, and future-proof your IT Environment.
GDPR & Data Protection
Protect your business and protect your clients. Stay secure and compliant with our GDPR & Data Protection frameworks.
Managed Projects
Our consultants can advise on long-term planning, projects, and execution plans for cloud, network, data storage, and IT transformation.
Need An IT Managed Service Provider in London?
Nutbourne was founded in 2011 by friends Patrick Burgess and Marcus Evans with the simple aim of bringing high-quality IT support services to the SME market.
The company started life in a single room with three people supporting a handful of small clients.
Speak To A Specialist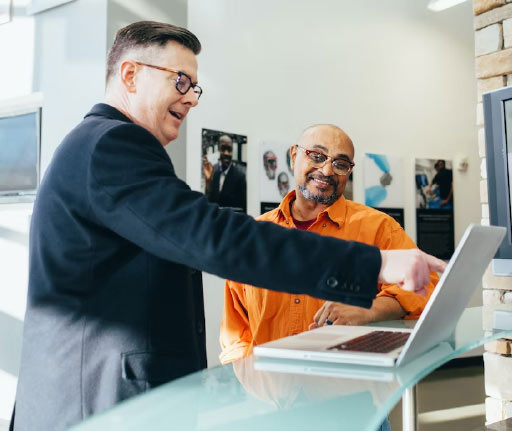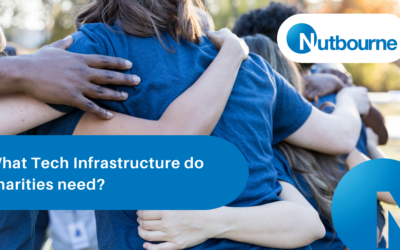 Like all non-profits, charities need to get...
What our customers say about us
"We are a charity and have been with Nutbourne for a few years now. Their support is always fast, efficient and reliable and they have always been able to be consciously aware of our tight budget. Their benchmark and roadmap feature has paved the way for us to improve our systems over a long-term period, with cost-efficient projects mapped out by Patrick and the team. I recommend them every chance I get!." Business Owner - Charity
Wow! We have tried other MSPs over the years but have found that Nutbourne has really educated and experienced technicians who know how to fix a problem before there is one. Aslam and Katie usually assist us and they are fast and well-equipped! Our Account Manager regularly checks in on us and we really enjoy the quarterly meetings. Well done Nutbourne.
Our company is comprised of over 100 staff members and we require assistance with IT matters regularly. We are so happy with the service received from Nutbourne and their technicians. Everyone in the business is friendly and hands on. Working with an external provider like Nutbourne has really saved us the hassle of employing an internal IT department and dealing with overheads etc. We will be clients for years to come.
Unlike previous MSP's we've used, Nutbourne is fast, efficient and reliable. Their engineers are clued up and friendly. I would recommend them to all business owners who require assistance with managing their IT.