Nutbourne's cybersecurity in London's team can help provide solutions for your business. Cyber-attacks are a major problem for companies operating within the modern business environment. SMEs have a big challenge protecting themselves and their clients from cyber criminals.
For SMEs and charities operating on tight budgets, or for organisations without requisite knowledge, mitigating and understanding risk can prove very difficult. These companies are often left easily exposed. This means the mercy of these nefarious individuals (or groups) and their increasingly sophisticated attacks.
These 10 tips can help you to build a robust and cost-effective security strategy! It will help you protect your data, systems and software – and mitigate the risk should you fall victim to cybercrime.
Do Your Training
"Educating your staff, making them aware of how cybersecurity threats manifest and access networks is very effective," advises Patrick Burgess. Patrick is the co-founder of IT firm Nutbourne, which offers extensive security solutions in London as part of its services, as a company.
"It's still very common for ransomware to seed on your network via a link delivered on an email. Raising awareness of that, what it might look like and what to do if you suspect ransomware, is a very effective method of prevention. It is something every organisation can (and should) do."
Update Old Systems
Knowing your systems is critical; how they work and how they interact, but most important is to keep them updated. Be aware of any legacy systems that need replacing because these are especially vulnerable to cybersecurity threats.
"Any old systems, legacy software or platforms that are no longer supported by patches, are very vulnerable," says Patrick. "They're open to more attacks because there may be more holes in the system."
Take Out Cyber Insurance
Cyber insurance is a growing market within cybersecurity in London, and it is something Nutbourne recommends businesses take out, regardless of size, location. Nutbourne offers cybersecurity solutions in London, but it might as well be anywhere because when it comes to cyber-attacks, the criminals don't discriminate. In fact, Patrick believes this insurance is especially important for those businesses on smaller budgets.
"It's something we regard as critical for businesses now," says Patrick. "The big providers like Hiscox, Chubb and Aviva offer some great policies, which are affordable month to month. They don't stop attacks happening but can give you funds to help the business keep moving forward if you are attacked. This can help remove a huge amount of risk."
The policies can be worth their weight in gold, because in the event of a ransomware attack, you have peace of mind over the cost of investigation, fines and rebuilding work . A lot of insurances also include free cyber-training for staff as well. This can be a significant cost saving if you are paying for this separately.
Prevent Rather Than Cure
Cyber threats grow and evolve, and often do so at a pace that's hard to keep up with. To that end, we would always recommend that organisations look to make small, continuous and consistent improvements to their cybersecurity solutions.
"Bear in mind that you don't have to fix all the risks yourself," Patrick says. "Some of the risks you can pass to a third-party specialist if you don't have capacity to handle them, or to an insurance company if you can't afford to take the necessary steps to mitigate them. Taking this approach helps give you peace of mind."
Have A Solid Data-Protection Policy for Your Cybersecurity in London
Cybersecurity is about protecting your information, and your solutions should reflect that. Focus on your information first rather than the technology you'll use to protect it and you will have a solid base to start from.
"We always recommend a framework that keeps your information confidential, protects its integrity and manages its availability," Patrick says. "The CIA triad as it is known is robust and lends itself to iterative and constant improvement. So, in practise, you encrypt your information to make it secure, grant access only to those that need it, and maintain its integrity by checking that it hasn't been corrupted in anyway."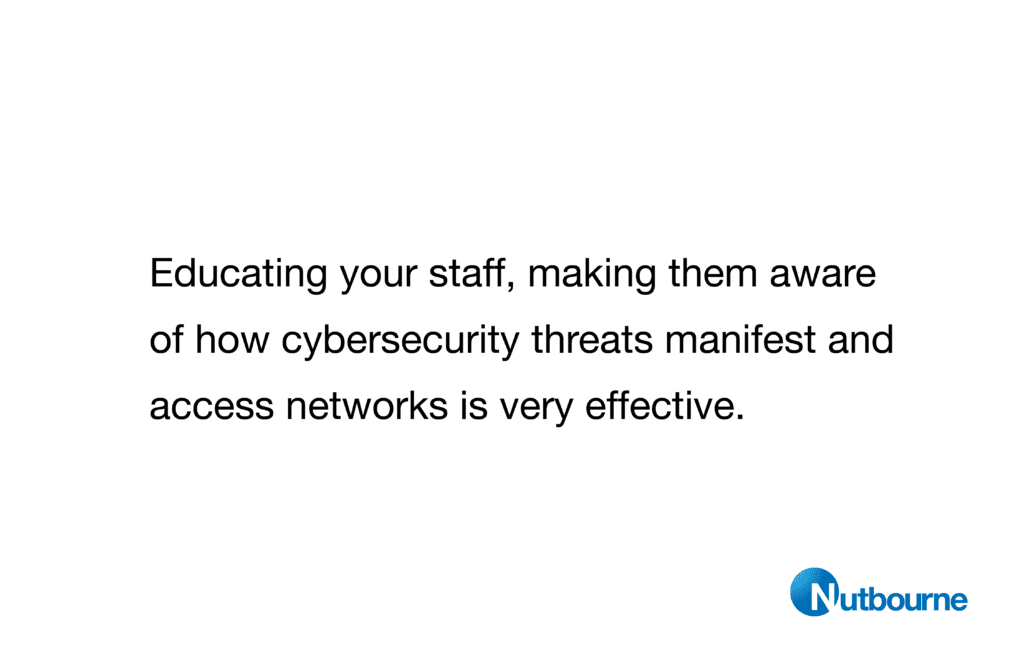 Spread Your Data Storage
"By storing different sets of data in different places you aren't putting all your eggs in one basket," Patrick says. "By spreading your risk you are limiting the impact of any attack on your data. This isn't just for data protection, it's for business continuity. You don't get this all-or-nothingscenario.
"These are things that don't cost anything, but are often forgotten about. The business continuity plan is making sure systems are in place that can be used. These should be standards."
Have A Business Continuity Plan And Test It
If the pandemic showed us anything, it is that we need to have solid business continuity plans. Moreover, it doesn't matter how good you think your business continuity plan is, how much money you spent on it, or where it sits unless you've tested it.
"It's so common for people to put the backup system in, nobody checks it and then find out that it hasn't been doing its job," says Patrick. "Like, ridiculouslycommon.
"Test your continuity plan twice a year," Patrick adds. "Pick a day when everyone is turned away from the office and told to work remotely according to the continuity plan. If individuals have left laptops or files in the office they'll be unable to work. You have to make sure the plan is robust and that everyone works to it."
Have A Disaster Recovery Plan for Your Cybersecurity in London
Disaster recovery helps you to get the important IT infrastructure back up and running in the event of an outage. If you suffer a security breach then it's the tools, policies and procedures within this plan that will get you back up and working. It differs slightly from business continuity, which aims to keep the core business operational while the disaster recovery plan is enacted.
The disaster recovery plan encompasses measures aimed at preventing an event from occurring. As well as detective measures that are aimed at identifying or discovering unwanted events. Something we always try and hammer home, here at Nutbourne, is that if your cybersecurity solutions have proved ineffective, or have been breached in the past. Then learn from it!
Keep Your Security Patches Updated
Security patches are vitally important to the integrity of your software and systems. These small adjustments fix problems and errors that left alone could create security breaches. This happened on a large scale in 2017 when the WannaCry ransomware attacked the NHS in England . The reality is, the majority of those users could have prevented those attacks by updating their systems to the latest versions.
Have A Password Policy
Creating a strong password policy is the cornerstone of your organisation's cybersecurity solutions. Within this policy you should set a complexity requirement frequency. In which passwords should be changed and guidance/procedures for multi-factor authentication and what to do in the event a password is lost, stolen or compromised.
Stay updated on latest best practise guidance and adjust your policy accordingly. As a minimum, you should now be using two-step authentication, which in itself requires a set of guiding principles. This step, along with training, is one of the simplest and cheapest measures you can take to prevent security breaches."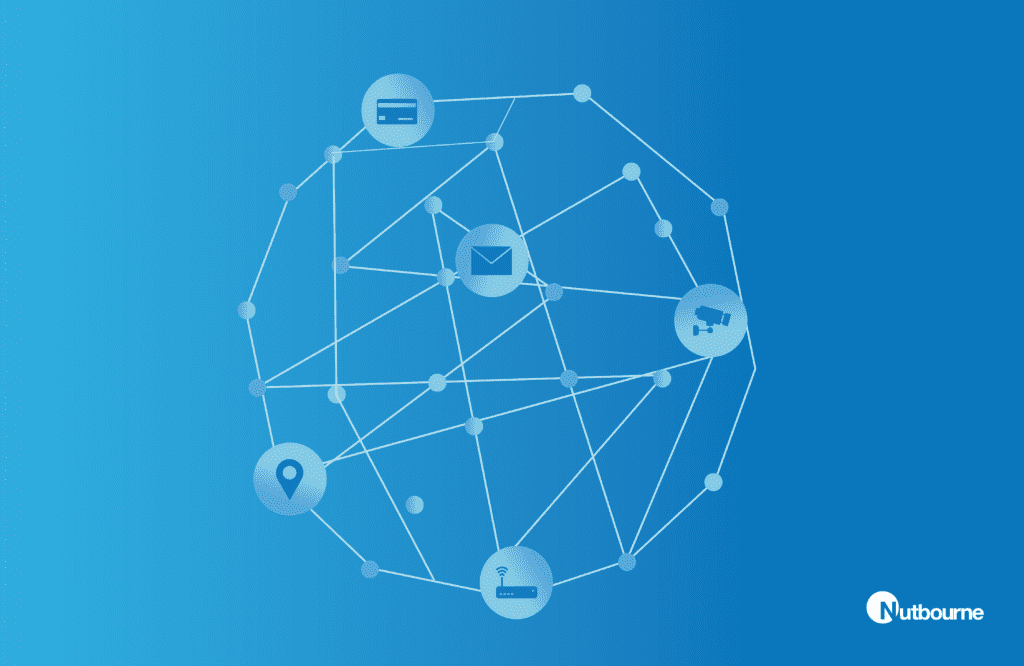 So, if you'd like to find out more about our cybersecurity solutions in London, then get in touch! Alternatively to find out more information around the topic of cybersecurity have a read over on the government website, the get back in contact with Nutbourne on 0203 137 7273. Or to find out more information about our services, then visit out services page.