In 10 years of business, Nutbourne, IT support London, has strived to achieve excellence in all areas of its operations. In doing so, we've built a roster of clients that we're very proud of. We work with companies of varying sizes, from different sectors, which again is something we're proud of. This is because it challenges us to meet the variety of demands that comes with tackling different markets.
However, over the last three or four years, we've come to work quite often for a specific type of organisation. Which are those in the charity or not-for-profit sector (and also, interestingly, marketing, but that's another story). And whilst this wasn't a concerted effort, we're happy to have found a niche and to provide IT support for charities that perform such vital work. 
So why is it that Nutbourne seems to have found its cultural match in this particular sector?
"Well, it's an interesting question, actually," says Manging Director, Marcus Evans. "And I'd say that, although we do have a lot of charities and not-for-profits, we don't specifically specialise in them."
"One of our first clients was a charity, and then naturally they recommend you to other charities and other not-for-profits, if they feel that you can give them good value for money and that you understand their culture. They probably recommend more than any other sector, because they all have such tight links together. It's perhaps due to this that we seem to have ended up with a lot of charity clients."
Although it wasn't a deliberate choice to target charities and NFPs, Marcus adds that Nutbourne's ethos and outlook does fit well with most companies in that sector. He believes that having a good understanding of their budgetary process has helped Nutbourne to deliver targeted IT support for charities that meets their particular needs.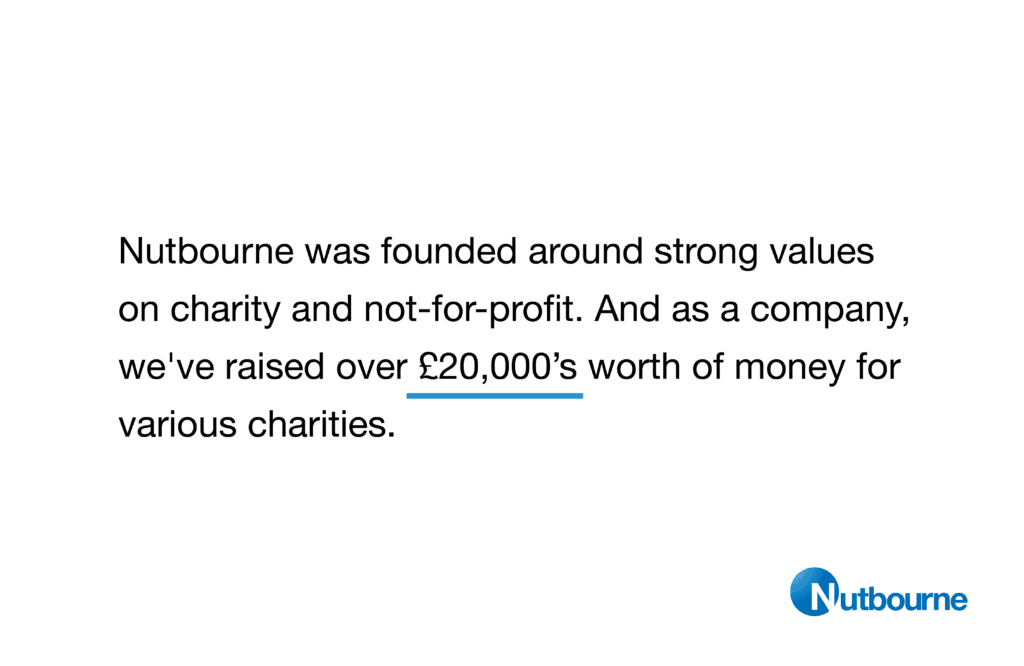 Challenges For Charities
"Budgeting for charities is a real pain, because they've got to try and work out in advance how much it would cost. They've then got to get it approved by the trustees. Then they need to go off and potentially fundraise, or earmark funds. And these cycles can take up to a year, sometimes even longer.
"And in the meantime, you've got a solution that you need to replace, otherwise you wouldn't be trying to change it. But you've also got to keep that solution from falling over whilst you wait to get the necessary monies. So, what we've done really well for charities is looked at their old systems, worked out how long we can keep them going for, and then set expectations. And we've been honest with them and advised them of the changes they'll need in two or three years' time. We find, then, here at Nutbourne, that when it comes to IT support for charities, in particular, that kind of consultancy and management forms a really integral part."
Marcus says this approach allows Nutbourne to guide the charity through a full IT cycle without any nasty surprises. This puts the control firmly with the client – which is by no means always the case with IT support. "It allows us to manage their IT effectively but also gives them financial control – whenever we make any significant changes, we do so in full agreement and cooperation with them, which helps them to budget and enables us to do our job well."
Culture Club
A lot of time and effort has gone into building a strong culture at Nutbourne. It's an inclusive environment that's been fostered throughout the years; one built upon mutual understanding, learning and cooperation. New employees are brought on board more for their fit with the company than their technical expertise, alone – the latter you can teach, the former not so much. It's for this reason that Marcus believes Nutbourne has done so well with charities and NFPs over the years. The guiding ethos of the company is to help people and solve problems. When you boil it down to their core aims, this is exactly why most charities exist.
"Our culture has always been one of helping people," Marcus says. "Nutbourne was founded around strong values on charity and not-for-profit. And as a company, we've raised over £20,000's worth of money for various charities. This also includes significant work outside of Nutbourne, as well as within. Our ITcompany'ssupport for charities goes beyond simply the technological.
"And I think this is encoded in our DNA and our culture as a whole. So, all those things combine to mean that we understand charities and not-for-profits, we know what their challenges are. We know what charities are working with, and we know the kind of people who work at them, because they work at Nutbourne as well."
During the pandemic, that understanding has extended further. All organisations have been trading under difficult circumstances and in different environments. Charities, in particular, will have felt the pinch as shops and high streets closed, shutting two of their main sources of donations, while a third – income from sponsorship given to runners and the like – is unlikely to recover at all this year. To that end, Nutbourne has sought to be a helping hand.
"Charities are relying on other people's ethical giving, and also on government grants. This can be tough. So, we try and simplify their IT and make sure it's not one of the challenges that they're facing on a day-to-day basis."
IT Support For Charities
When the GDPR came into force, it affected charities and NFPs more than most other organisation types. They tend to hold more sensitive data on individuals because of the way they raise their money; they also tend to have bigger holes in their security systems, partly because sometimes the budgets didn't exist to replace older kit and partly because they're staffed by volunteers who bring their own kit with them, making for a less homogenised system, overall. Does that mean their IT support is necessarily different?
"Yes, in some cases," says Marcus. "Charities have got the same data requirements as much bigger (and/or international) organisations but with a fraction of the budget. Additionally, they don't want to be seen spending lots of money they've raised on new computers, or on operational things, because they want it to go to the delivery part of their organisation, helping others. This means they tend to have a slightly longer timeframe on hardware and software.
"We have to help with that, because if they look like they're creaking, we'll have to keep them going until they can afford them, because the alternative just doesn't work for them. This is where our IT support for charities comes into play.
"It's a very challenging environment, much more so than if we were working with a client that can just throw money at the best kit and services (not that many companies just have money to throw in 2020). But there's a great reward in helping these types of organisations – partly because it challenges us in different ways, but mostly because we know we're helping these organisations to do vital work. It's something we as a company are very proud of."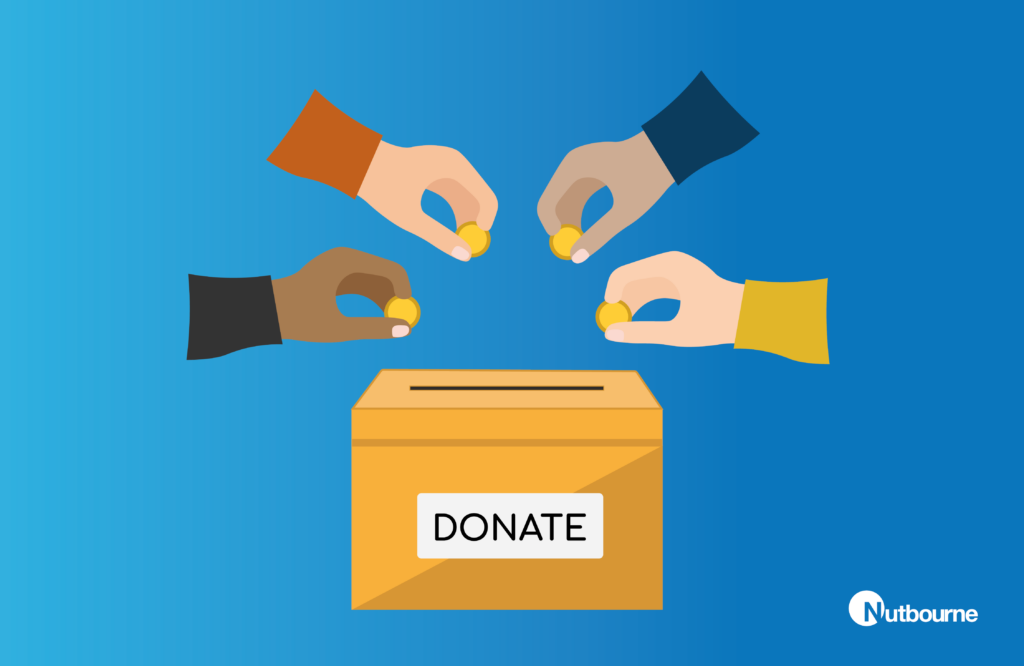 So, if you'd like to find out more about our work offering IT support for charities, then get in touch! Contact Nutbourne today on 0203 137 7273. Or for more information on what we can provide you, take a look at our services page here!