Nutbourne is hosting an IT security London webinar on January 27. Directly targeted at SMEs and the people who deal with IT within their organisations, such as office managers and finance departments. The free event, hosted by Nutbourne's Technical Director Patrick Burgess, covers what security actually means to an SME.
"We're going to run through the basics of what every company should be doing. As well as how businesses can look at their own systems. Making sure they're moving in the right directions," says Managing Director Marcus Evans. "Our aim is to help businesses start the discussion around internal security, so they can start to implement basic measures to reduce their risk of attack."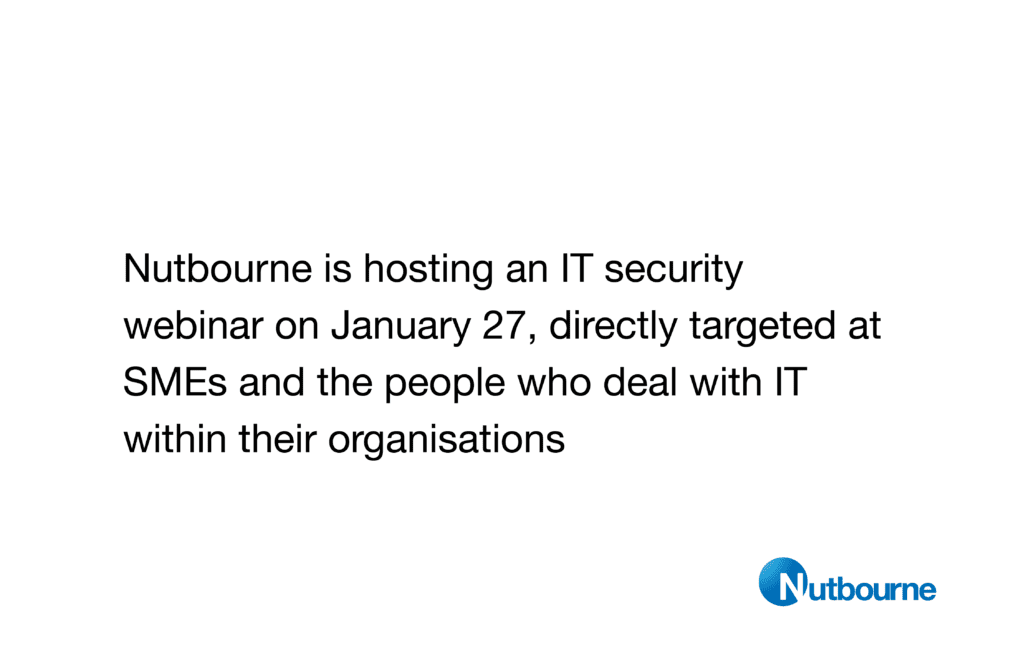 The Webinar aims to provide insight on IT procurement London basics for SMEs. And looks at elements such as email & endpoint protection, multi-factor authentication and user awareness training. The presentation is followed by a Q&A session with the opportunity to reach out and ask questions after the event.
Why Has Nutbourne Decided to Host a Webinar?
The decision to host an IT Solutions London webinar follows changes in the market over the last 12 months. Marcus adds "Security is a big word for companies. It's daunting but it's also something they know they need to work on. There's a lot of advice in the marketplace for larger companies. However less for SMEs – and we don't think they're getting the advice they need. They are particularly vulnerable to security threats too."
In 2017, the State of Cyber security in Small & Medium-Sized Businesses report found that cyber attacks on small to medium businesses were rapidly increasing. At the time the report was released, 61% of SMEs had suffered an attack, up from 65,000 the previous year. The same report also estimated that 65,000 UK businesses are attacked each day. And that every 19 seconds, one of those attacks is successful.
In 2021, we're likely to see those figures increase. At the start of 2020 a lot of companies were forced to start working from home and at short notice. That created a lot of vulnerabilities and exposed a lot of their weaknesses that needed addressing. It was a situation that hackers exploited, with a variety of COVID-related phishing scams at the tip of the iceberg.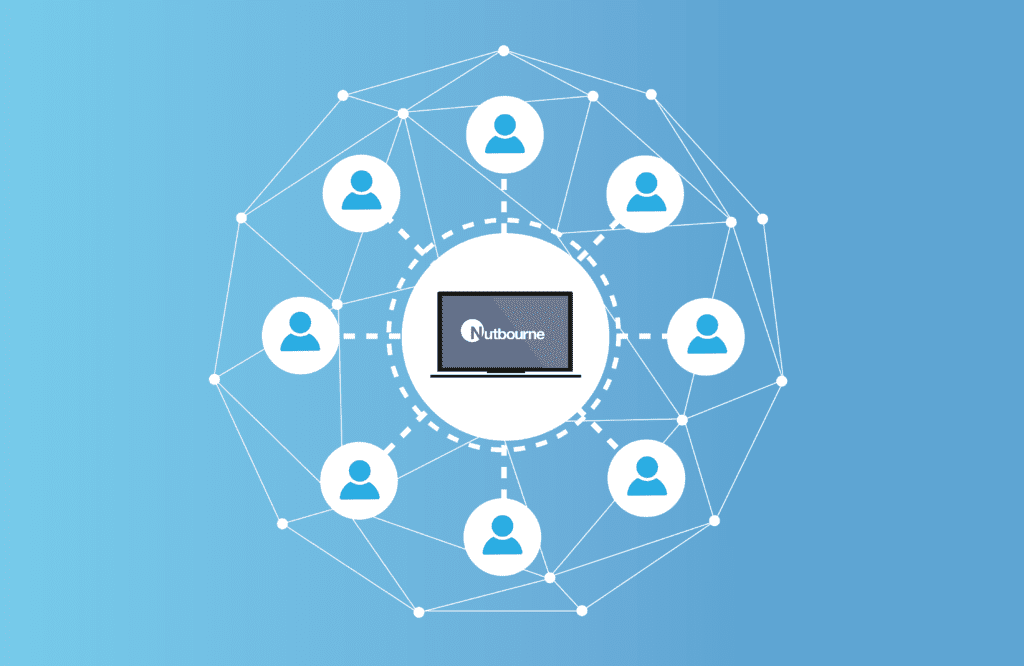 Why Should You Sign Up?
"The seminar aims to close the gap between secure and insecure. As well as preventing businesses from losing data or being breached," Marcus adds. "Security is a big word for smaller companies – but it's rare that they need to rethink their entireIT security Londonset up.
"We always focus on a tune-up rather than an overhaul. Doing something small, however small, can make your company markedly safer. And those small, incremental changes add up. Over time you see bigger changes and become more secure and robust. And the best thing is, with a little knowledge, you can make a start yourself.
If you would like to find out more information on how Nutbourne Ltd can be of assistance to your business, contact us here today.